Bradt loves it colourful and multi-layered
The portfolio is deliberately colourful and the customers multi-layered," is how carpenter Thomas Bradt describes the orientation of his carpentry business, which he took over from his father two years ago. Bradt knows that it is important to spread the risk instead of focusing on one area or being tied to one big customer. The carpentry shop works for private clients, some of whom have been coming back with a job again and again for decades, as well as several specifiers and architects in his region. In addition, Bradt is also a supplier to a shop-fitting company that designs and builds bakeries. So if you have your coffee in the right bakery during your European city trip, your eyes may linger on pieces of furniture "Made in Detmold". Since the interior design of medical practices is also one of the company's main disciplines, this also works when visiting a doctor in Kiel or other places in Germany. The work for Bradt and his team of five is correspondingly varied. In one corner of the workshop are parts of a store fitting that will go across the Atlantic; next to it they are working on a dining table that, in contrast, will travel only about 10 kilometres to provide pleasure at its new location for decades - if not longer. When it comes to selecting suppliers, Bradt also takes a pragmatic approach. Instead of wandering along well-trodden paths, he sets out himself to find the best solution for his project in each case. "For the sliding door in a bedroom, I needed a fitting that could move large door leaves, that was also variable in terms of their thickness, and that had soft-closing on both sides," Bradt explains.
Thomas Bradt
While researching on the web, he found the opk Spaceship sliding door hardware. He ordered the kit version of the opk Spaceship. It contains all the components needed to install a sliding door, making installation particularly easy, and set to work. The opk Spaceship meets all the customer's requirements for convenience and Bradt's for ease of installation. The sliding door created a detail-reduced, harmonious ambience in the bedroom, just as the client wanted. "Not a big project for us," says Thomas Bradt. "But one more satisfied customer. That's important. And we got to know a new product that convinced with its properties and ease of installation." The next challenges are already waiting. So it remains colourful at Bradt.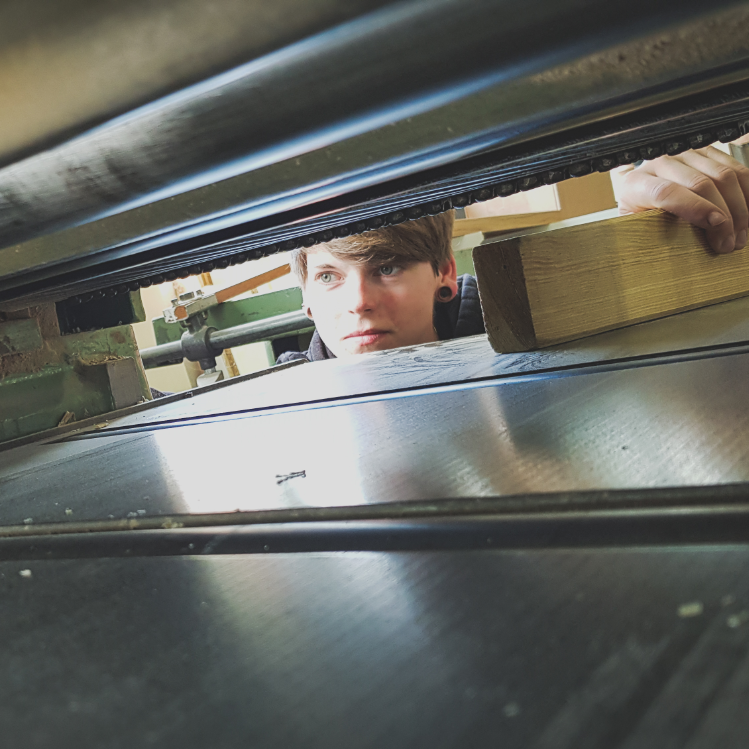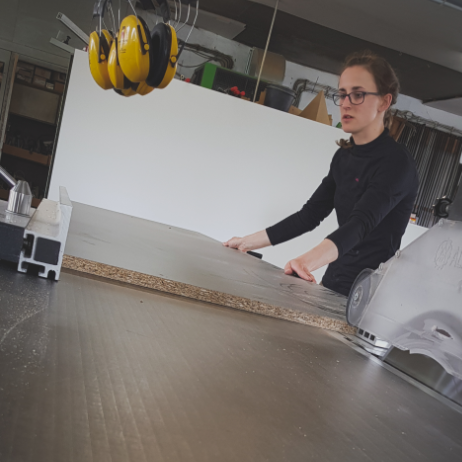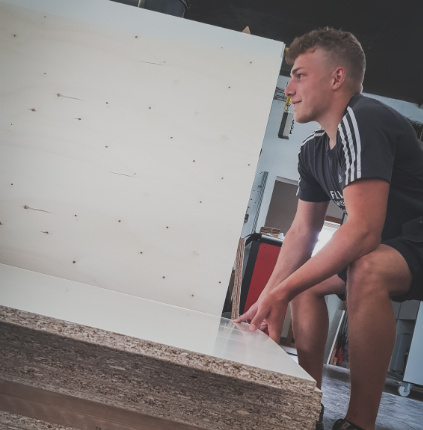 Eileen Koch Katja Rasuka Leon Hartwig
Related News
Detail improvements make the difference
Oct. 22, 2022 / OPK Europe GmbH, the specialist for sliding door solutions in the construction and furniture segment, now offers its opk E-Space electromagnetic sliding door operator in combination with a number of innovative new features.
OPK convinces in direct dialog
November 2, 2022 / OPK Europe GmbH, the specialist for sliding door solutions in the construction and furniture segment, was represented at one national and three international trade fairs in September and October.